Shooting and Hunting Ethics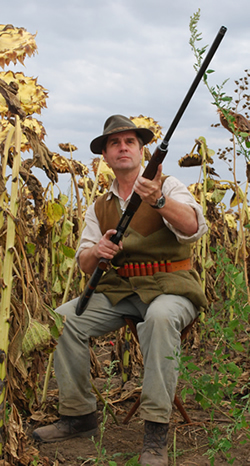 Have you thought about your shooting ethics? Could you reply well with a reasoned argument if challenged by a rabid anti? This is a subject I have had to put much time into considering because of the times I get dragged in front of a microphone or TV camera to defend our sport. I suggest that anyone who shoots game should explore their position: work out what you believe in, where you draw your own lines, and what you might advise to others.
In my book, Albion or Africa, there are only two reasons to shoot something – because it can be eaten or because it is a pest or dangerous. There is no question about the need for deer and fox control in Britain, without out it, the country would be far worse off. Creeping urbanisation and modern agriculture dictate that deer in particular must be culled to ensure the health of the species. There is plenty of evidence that not enough are being shot at the moment. Forget all the BBC bs about 'trophy hunting.'
What about hunting abroad? Well, I often hunt in Europe, the States and Africa. Nearly everyone else seems less hung up about shooting than we are. I asked a Danish student once what they thought of the national shooting organisation: "oh, they do a lot of good conservation work." At the time, some years back, that would not have been the typical response of a British student.
What about the whole safari deal? I know many who have shot big cats. I have also taken part in an elephant cull (something I probably would not want to do again). Good arguments can certainly be presented for both lion and leopard shooting, but I don't think it is for me. I am a keen buffalo hunter, however, and I have no potential qualms about any sort of antelope (many of which owe their continued existence to hunting and its associated breeding programs).
In fact, it would be great if many more people could hunt some of the meat that they actually eat. Taking responsibility in this way changes your perspective profoundly. The culture we live in denies death (just as it paradoxically encourages vicarious thrills from grossly violent entertainment). Many seem to think that beef or chicken comes plastic wrapped from Tescos. They forget that it was once part a living creature that deserves to be honoured in death as in life.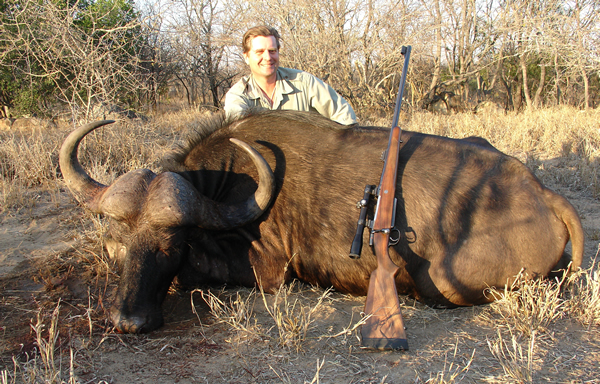 I am not especially fond of abatoirs (though they are a necessity). I would much prefer to consume 'free-range' meat that has been shot in its habitat. I think it tastes better, and it is not 'poisoned' with chemical additives. When you shoot a beast, you are also presented with the consequences of your own actions, moreover. You cannot hide from the reality – if you enjoy eating meat, you must come to terms with the killing of it. Stalking/hunting is an ideal way to harvest meat ethically. It gets far too much stick from people who do not take responsibility for their meat, or their leather shoes.
There are some things that should be deplored, however. With regard to Africa, there is much talk today of so-called 'canned' safaris today – safaris where animals such as lions are shot without 'fair chase' in very dubious circumstances (in some cases animals may actually be drugged). This is, of course, despicable. Much the same may be said of shooting routinely from vehicles (I include the caveat routinely because there may be occasions when a shot needs to be taken from a vehicle, for example, when a previously wounded or sick animal needs to be shot at range and it is also a legitimate method for dealing with vermin species of course or when culling). I am not generally a supporter of baited hunting either, unless, it is a means to deal with a problem animal.
What about shooting in enclosed areas? I have no problem with this if there is full opportunity for fair chase. I have been on some very challenging hunts in enclosed areas. The acreage does not matter so much as the attitude of the hunters. Some species have only survived because of this sort of hunting and associated breeding programs as noted. I might also add words of a very experienced dangerous game PH: "it doesn't matter where you are, it's the last 30 metres that counts."