Mike Yardley's Top Ten (+1) Clay Guns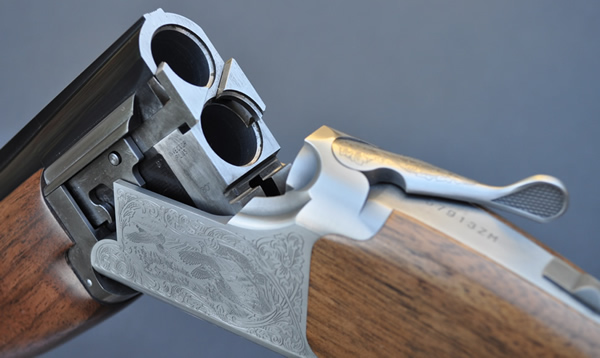 I noted that elsewhere on the net someone had been ripping off my old copy to produce their top ten clay guns. I thought it was time I did my own - and everything here has been extensively tested by me. No BS, these are the guns that I really think work well as pitch disk smashers – you will note that that they do not necessarily cost a King's ransom either. I have put them in no particular order, so don't think being top of the list means it is necessarily 'best,' they are all great. In the next news letter we will look at them in more detail:

1) Beretta Silver Pigeon I 32 – a fabulous new gun with light weight barrels and a great spec at a great price
2) Browning 525 Sporter with the new back-bored, lightened, 30" barrels – another superb new gun at an excellent price

3) Kemen Titanium 32 – cost no object, this is the gun I would probably opt for.

4) Kemen KM4 32 MK II (with action narrowed to the rear) – always a contender and excellent with barrels around 1550gms.

5) Perazzi MX8 and 12 – the original long barrelled sporter, still superb for quality and a fraction cheaper than the KM4 – I would specify specify lighter barrels and make sure the stock was not too trappish.

6) Miroku MK38 32 Grade 1 – another one of the world's great bargains – great handling, great stock shapes, sensible barrel weight – just asking for Mr Teagues chokes – you can't go wrong with this one.

7) Beretta 391 30" sporter semi-auto with wooden stock – another well priced winner. Still good value and my preference to some of the more recent Beretta semis. A superb soft-shooting gun.

8) Purdey Sporter – quite evolved now and something to treat yourself too if the lottery numbers come up, I like both the 30 and 32" guns.

9) Krieghoff K80 – the sliding top Kreighoff, based on the Remington 32, has to be on the list because so many good shots use it. I find it a bit heavy, but the quality is there, and the gun seems to work very well for some people

10) Beretta DT10 - Developed from the ASE, these guns are proven winners. I am not especially fond of the wide fences and extra bolting, but the build quality is excellent and the Opti-bored barrel versions really do the biz. These guns can be an excellent choice for serious lady shots too - as there is typically not too much weight forward.

10+1 My bonus gun is the Guerini Summit - the Guerinis continue to go from strength to strength - the Summits offer value and good shooting qualities and the high-ribbed gun is well worth consideration by those who shoot with one eye as it increases field of vision.